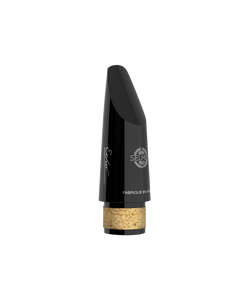 Echo is the first clarinet mouthpiece Henri SELMER Paris has made entirely on a digital machine, giving it unprecedented production stability.
Developed in close collaboration with leading experts, the Echo mouthpiece is universal making it suitable for all clarinetists. With a round and colourful sound combined with extreme ease of play, it allows musicians to forget their instrument and focus entirely on the music.
Table opening: 1.08 mm.

Table length: 22 mm.

Chamber: trapezoidal.

Included: mouthpiece cushion.