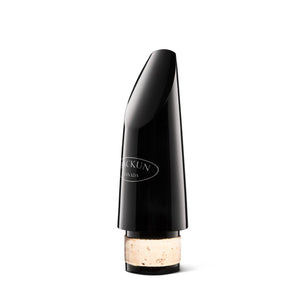 Right. From the beginning.
Finding the right mouthpiece for beginners is no easy task, which is why we developed the Alpha Mouthpiece. Moulded from a proprietary synthetic and faced with an optimal tip opening designed to support beginning students, the Alpha represents a trifecta of value, affordability, and playability. Alpha Mouthpieces come standard with all Backun Alpha and Beta Clarinets, and are now also available as a standalone product.
Specs: Tip opening of 1.00 mm with a medium facing.